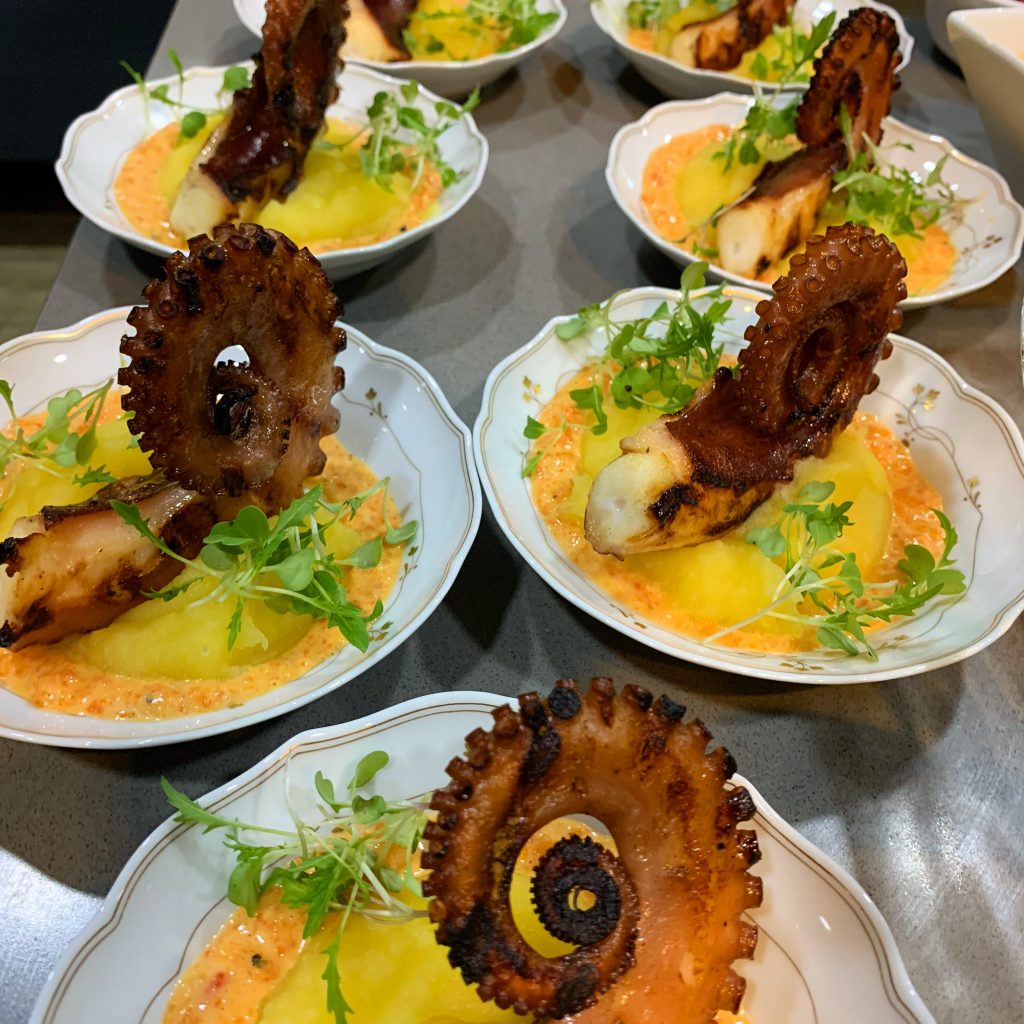 Historias de clientes satisfechos
Amateur Elite Yelper
The food is fantastic. This is the best meal prep service in the city to eat lean and clean, I cannot recommend enough 10/10
John Mehr
Boston, USA
I thought about getting John
I thought about getting John an American passport so I could bring him back with me to keep cooking for me.
Affordable, healthy, delicious.
Marc Baghadjian
Head of Customer Success
We recently had arranged a company retreat with our full staff to Colombia and after much research, we had the good fortune to hire Chef John to arrange the full catering for the duration of our stay in Colombia. After the first dinner Chef John prepared for us, we knew that we were going to eat like kings for the rest of our stay in Colombia!
Everyday we would look forward to when Chef John would arrive and the surprises he had in store for us! He had asked our meal preferences but we just told him to «surprise us» and he did!
Each dish more delicious than the other, amazing seasoning with exotic spices, and unbelievable deliciousness through his amazing cooking techniques, all through healthy options and ingredients! And an amazing sense of humor! Honestly, despite all the wonderful touristic attractions in Colombia, the most memorable part of our trip was the delicious food that Chef John prepared for us every day!
We highly recommend Chef John Herrera for any type of catering event, 5 star experience!
Recentemente, organizamos um retiro da empresa com toda a nossa equipe na Colômbia e, depois de muita pesquisa, tivemos a sorte de contratar o Chef John para organizar o catering completo durante a nossa estadia na Colômbia. Depois do primeiro jantar que o Chef John preparou para nós, sabíamos que comeríamos como reis pelo resto da nossa estadia na Colômbia!
Todos os dias aguardávamos ansiosamente pela chegada do Chef John e pelas surpresas que nos reservava! Ele havia perguntado nossas preferências de refeição, mas nós apenas dissemos a ele para «nos surpreender» e ele o fez!
Cada prato mais delicioso que o outro, tempero incrível com temperos exóticos, e uma delícia inacreditável através de suas incríveis técnicas culinárias, tudo através de opções e ingredientes saudáveis! E um incrível senso de humor! Sinceramente, apesar de todas as atrações turísticas maravilhosas da Colômbia, a parte mais memorável da nossa viagem foi a comida deliciosa que o Chef John preparava para nós todos os dias!
Recomendamos vivamente o Chef John Herrera para qualquer tipo de evento de catering, experiência 5 estrelas!
+15145705196
Me ha encantado trabajar con
Me ha encantado trabajar con John, su personalidad, profesionalismo, (chistes medio buenos jaja)…
John tiene una energía súper positiva hacia la vida y la cocina súper contagiosa, hace que los que no sabemos mucho de cocina nos sintamos re cómodos. Gracias por compartir tu sabiduría y pues tus clases me han enseñado mucho, y nuestro café ama tus creaciones.
Nathalia Marin
John has been my chef
John has been my chef in Medellin for the past 2+ years. His meals are thoughtfully curated, well seasoned, and delicious. Regardless of the number of times I changed my desired food type, John always adjusted and provided new thoughtful meals. He is utmost professional and I hold him with high esteem. I'm glad we were connected. He is not only a great chef but an awesome person as well. It's a pleasure knowing he's become a good friend.
Danny
Mr.
Si quieres comida deliciosa preparada profesionalmente, hay muchas opciones. Si desea comidas preparadas profesionalmente por alguien apasionado por la comida y su experiencia con la comida, solo hay una opción. Programe con John hoy y agradézcame más tarde.
Sharán W.
I have been working with
I have been working with John for 3+ years now, and he is the only chef I would personally recommend in Medellín (I tried others before discovering John!) John is highly skilled in cooking anything and everything (I've even had him prepare southern USA food, and he prepared it perfectly as if he grew up there himself!), and he has prepared meals for me through a variety of diet preferences and changes, with the same level of quality and consistency. I can attest to John's services whether you are just looking for clean and healthy meals, delicious meals (maybe healthy isn't your concern), and even vegan/vegetarian, keto, high protein diets, meals for toddlers — he can do it all! I would not hesitate to recommend John to anyone wanting to outsource their meal prep, catering, etc. You definitely won't be disappointed.
Hailey Lucas
USA
John is truly one of
John is truly one of the best in the business! As an athlete it is critical for me to have a very strict diet that doesn't get boring and most importantly keeps me fueled. John kept every meal delicious and diverse and helped me reach some of my performance goals!
Five stars isn't enough!
Carmichael Caldwell
Highly Recommend John !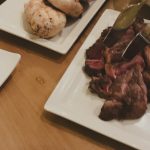 We were on vacation in Medellin Colombia. I Found John through a friend. He prepared Tomahawk Steaks,Sweet Plantains, Mashed Potatoes, Sweet Onions, Grilled Chicken for my guests. Upon arrival he was very friendly and accommodated everybody. We were very well pleased and happy with what he prepared for us. We had very little left overs because his food was so delicious. John also cleaned up behind himself which was a major plus. I would highly recommend him to anyone who needs a professional chef.
Check out my picture down below !
Daniel J Carriere
New York City
Had an amazing experience with
Had an amazing experience with John. HIGHLY recommended. Not only was John's cuisine incredibly delicious, his service was also phenomenal. Thanks John, see you again soon!
Paule Theodorou
Very incredible experience. Food was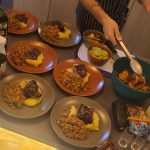 Very incredible experience. Food was delicious. John took the time to describe each of the ingredients he used, and if they were locally sourced and why they may not be available locally depending on the season or ability to source.. Great conversation, great preparation and execution was 5 star ⭐️⭐️⭐️⭐️⭐️
Eric Kidd
John is the GOAT
I travelled to Medellin from Canada and stayed in Poblado for 6 months.
John's meal delivery service went above and beyond for my bodybuilding macro needs.
I gave him my macro needs and he has a diverse and tasty list of recipes.
His 3x per week deliveries were always on time!
Highly recommend
Sean Cjo
Canadian in MDE
I was referred to John
I was referred to John by a mutual friend who is a long-time client of his.
I have been working with John for the last 3 weeks, and his food is 5/5.
I enjoy restaurant quality meals in the comfort of my house. John has accommodated a variety of specific eating regimens and requirements I have and has brought life and flavour to the food I eat. I highly recommend John.
Rob Rammuny